Psychotherapy – Psychologist – Psychiatry Online
Video conferences are conducted in FireFox and Chrome. Computers must be equipped with a microphone and a camera. Take a quick test: browser and hardware.
Secure Online Consultation
We are a reputable network of Warsaw Psychological-Psychiatric Clinics operating for many years on the medical market. This distinguishes us from other online operators. We meet all requirements imposed on medical clinics and therefore we are listed on the list of medical clinic carrying out the Healing Activity by the Mazovian Voivode. Each year, we help over a dozen thousand Patients.
There are just three steps to start a consultation with doctor or specialist online.
Choose a convenient term
Search and choose a convenient time for you to consult with a doctor or an specialist online. If you have any questions you can count on the help of our consultant in chat or during a telephone call.
Choose payment method
Pay for your consultation using PayPal's convenient and secure electronic payments.
Start an online consultation
After you have paid for the consultation, you will receive an email confirming your visit and the data to log into your account on our site. You will be consulted in a simple and secure way.
Forms of help in the PsychoMedic Clinic
Consultation in our clinic
Our doctors and specialists are experts in media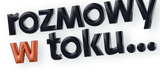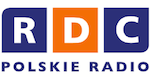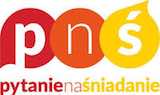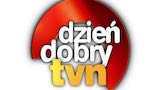 Why choose PsychoMedic ?
The PsychoMedic Clinic is a non-public health care provider that brings together top professors and doctors, psychiatrists, sexologists, neurologists, endocrinologists, dieticians, psychologists, coaches and certified psychotherapists.
We offer a wide range of help to all our patients for what we have been rewarded. We are open 7 days a week in several locations in Warsaw. Treating yourself in the PsychoMedic Clinic you will not be left unattended even at weekends or outside of Poland thanks to PsychoMedic.online.
We are open: Monday to Friday 8.00 – 21.00 CEST; Saturday and Sunday 9.00 – 21.00 CEST.
PsychoMedic treats depression, eating disorders, neurosis and anxiety disorders, sexual disorders, addictions, psychotic disorders, schizophrenia, personality disorders, sleep disorders, we help to build relationships / love.
In addition, as probably the first clinic in Poland, we came out with our service to the online zone a few years ago.